In all honesty, I never planned to review this festival but when prompted to do so, I agreed to write a few words as I felt the event deserved any push it can get to establish a foothold in England's Metal calendar.

17 bands, 2 stages, 1 friendly atmosphere where band members and fans mingled with each other....in a way, the convivial vibe that permeated Titanfest encapsulated my attachment to this music scene. Although I managed to catch at least a glimpse of every single band, I won't go into too much detail on every performance. Suffice to say, though, that the overall standard was surprisingly high.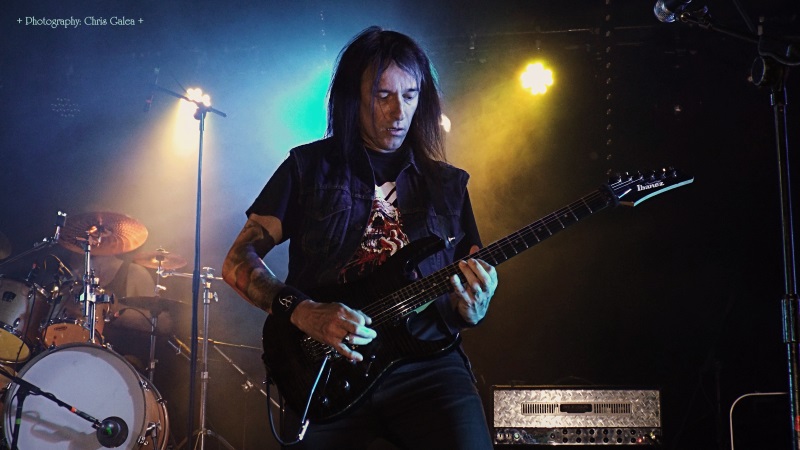 The More I See

Bands such as Nightlord and Toranaga took advantage to showcase their new songs. Although Thrash seemed to be the common denominator, all bands had their own imprint on the genre. Synaptik, for instance, had one foot in the Progressive genre while Donkerkarnuffel's theatrical Thrash had a tinge of Black Metal in it and Def-Con-One, featuring ex-Venom drummer Antton Lant, were part Hardcore.

As far as I'm concerned, Synaptik's John Knight and Tytan's Tom Barna were the singers of the day. The festival hinted that One Machine's material is ideally suited to larger venues. But with regards to Metal exuberance, it was hard to find a band that topped Extrema, at Titanfest all the way from Italy. Toranaga, at their 1st London performance in 23 years were another band I particularly liked and also event openers Detoxen were quite good with their brand of old-school Thrash.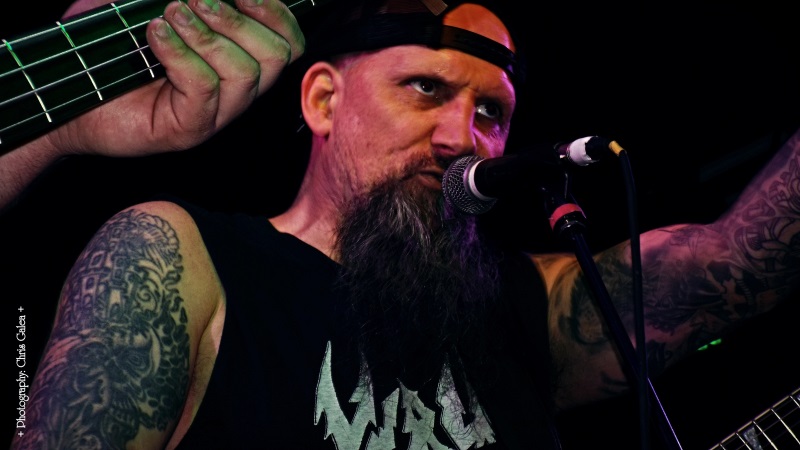 Virus

The proverbial cherry on the cake were the festival's headliners for, as someone else had mentioned, M-Pire Of Evil were truly on fire. The trio - made up of Mantas (guitar), Tony 'The Demolition Man' Dolan (bass & lead vocals) and the impressively talented drummer Francesco 'Frullo' LaRosa – ploughed mercilessly through Venom classics such as 'Don't Burn The Witch' and 'Temples Of Ice' in addition to a selection of M-Pire Of Evil material. An utterly convincing set!

The venue hosting Titanfest had 1 stage on groundfloor level and a larger stage upstairs. A small open-air area normally used as the loading bay was utilised for the bands to eat, drink and make merry. This system proved to be perfectly suited to the festival. I was surprised at the smoothness of its logistics: a band would start performing on 1 stage as soon as another band had finished their set on the other stage...without any major glitch.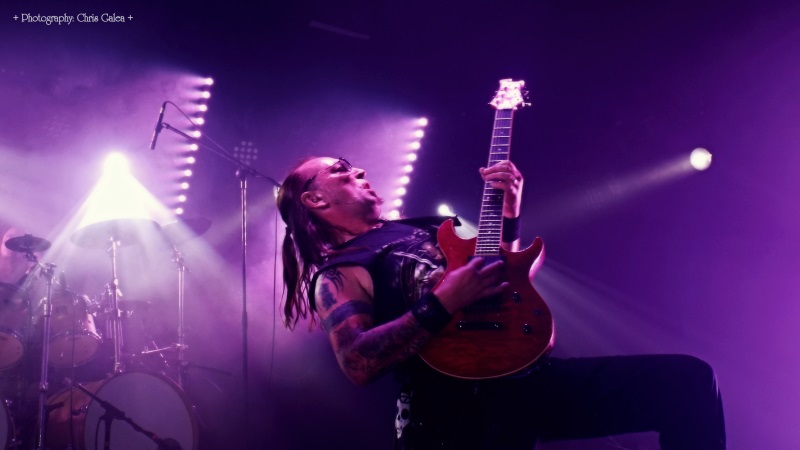 M-Pire Of Evil

London needs a festival like this and I fervently hope Titanfest will be reprised in 2016. In this regards, my own recommendations would be to keep the healthy mix of cult bands and emerging talent, make the conviviality the festival's calling card and keep 'The Dome' as the hosting venue. Which basically means maintain the same formula!

Check out the video-collage featuring snippets of each band's performance. There's also a brief interview I did with the festival's organiser. Links here below:





DETOXEN: www.facebook.com/detoxenofficial
PAST THE FALL: www.pastthefall.co.uk BABYLON FIRE: www.babylonfire.com
SYNAPTIK: www.synaptikmetal.com
DONKERKARNUFFEL: http://donkerkarnuffel.bandcamp.com
FURY: www.furyofficial.com
THE MORE I SEE: www.themoreisee.com
TYTAN: www.tytanmusic.com
EXTREMA: www.extremateam.com
VIRUS: www.facebook.com/virusthrash
D.A.M.: www.facebook.com/DAMmetal
DEF CON ONE: www.def-con-one.com
ONE MACHINE: www.feedtheonemachine.com
THE HERETIC ORDER: www.facebook.com/thehereticorder
NIGHTLORD: www.nightlord.co.uk
TORANAGA: www.toranagauk.com
M-PIRE OF EVIL: www.mpireofevil.com

Attending: : Chris Galea