---
The Ukrainian band Drudkh, known for their prolific releases since their start in 2003, have now got their first albums relaunched. Drudkh's work has never been pr-searching. While they were with Supernal Music (their former label), the band didn't even have a homepage.
Both the myspace site they now have and the decision to re-release the albums belongs to Season of Mist which they signed with in 2010.
If you are not introduced to Drudkh ("wood" in sanskrit), open your ears for one interesting black-metal act that still rules these days.
On this page you can read the review of the re-releases we got from the label...
---
The Swan Road
At the beginning I thought Drudkh was special because of their sound and style in this album. The thing that happened when I got to know their other albums is that I just got confused and disappointed at some point, as I find their style generally uneven.
Sometimes unmastered chaos, contrasted by a good awe in the voice and rather standard riffs led by cool drums here and there, where they can be heard, is what The Swan Road gives me.
Now and then it reminds me of Kampfar's hidden folklore, and this might draw the level of my attention up for a while. There are rhythm patterns that sustain the whole quite good, so that is a strong point for Drudkh on this release. The subtlety in the blend of folk tones in their black-metal is another good point.
The Swan Road is generally attracting and has an individuality that is necessary in our days.
First release: 14 March, 2005
Re-release: 29 January, 2010
Style: Black Metal

---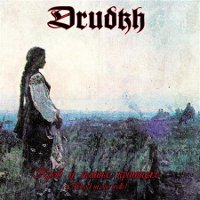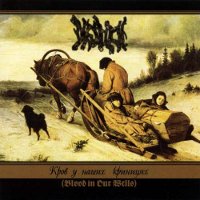 Blood in our Wells
Right from a strange ethnic intro, Blood in our Wells goes into a straight old-school black-metal, with melodic virtuosity, not without reminding of the first Dimmu Borgir (Stormblåst), or Arcturus' Aspera Hiems Symfonia. I'm not making a reference to sideral skills, but to the fact that one is immediately drawn into the concept, or at least, what sounds like to be a conceptual album, where intermezzi of folkloric nature would divide the main story into 5 parts.
This rerelease of Drudkh's album from 2006 is a great winterly CD I encourage you to get to know it if it is not yet one of your classics.
First release: 23 March, 2006
Re-released: 28 May, 2010
Style: Progressive Black Metal

---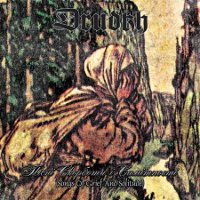 Songs of Grief and Solitude
Here we have a record that makes great use of nature sounds. This re-release of Drudkh's album from 2006 presents greatly performed melodies that are easily convincing: nature sounds are not forced in the musical landscape, but are an organic element; moreover there is a lightness and enchantment in the long and repetitive all-instrumental and acoustic melodies that had better be experienced than described.
I gratify Songs of Grief and Solitude of being of interest for fans of Ulver's Kveldssanger.
First release: 19 October, 2006
Re-released: 28 May, 2010
Style: Folk

---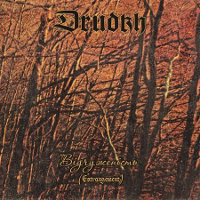 Estrangement
We are talking about the re-release of Drudkh's sixth album from 2007, which is a straight mid-tempo black-metal record, with a melancholic atmosphere, and nothing much else; could be because of the prolific character of the band, Estrangement being the 6th in five years of existence, could be because of the exclusive dedication of the band to nature, heathen poetry, and tales of paganism, themes that somehow seem to attract monotony.
What is strange with Drudkh is the fact that they excel at creating moods and still several of their records are typical forget-me-tomorrow releases...Estrangement, as a four-track record, offers little versatility; this is why I get to think that it perfectly functions as a calming background record.
The lyrics are taken from the poetries of Oleg Ol'zhych (1907-1944). The standard edition comes only with the lyrics in Ukrainian, whilethe 1000 limited (only available through Supernal Music, the band's original lable) included an English translation as well.
There is much more than music to discover on this release!
First release: 31 August, 2007
Re-released: 25 June, 2010
Style: Progressive Black Metal

---