WOLF JAW ANNOUNCE 'THE HEART WON'T LISTEN' DEBUT ALBUM DETAILS
Following their recent UK tour with US rock outfit Crobot, Cannock-based riff-rockers WOLF JAW are thrilled to reveal the artwork and tracklist of their highly-anticipated studio album ' The Heart won't Listen' .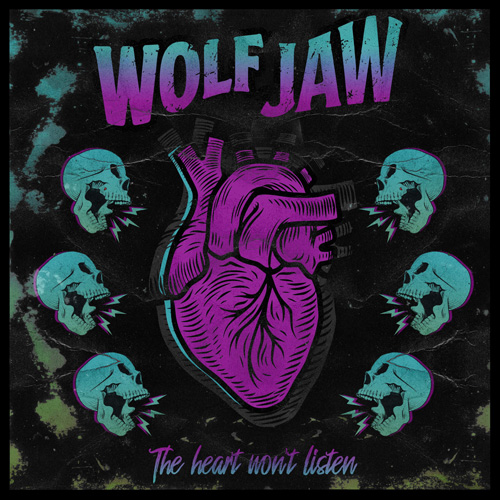 2019 has been an intense and exciting year for WOLF JAW . The trio of Tom Leighton, Dale Tonks and Karl Selickis wasted no time in acquainting fans and newcomers via the release of two singles – 'I Lose My Mind' and 'Hear Me' – both of which will appear on the forthcoming album.
WATCH 'I LOSE MY MIND' ON YOUTUBE HERE
Receiving generous support and airplay from Kerrang! Radio, BBC Introducing West Midlands and a plethora of rock radio stations, 'Hear Me' premiered on Download Festival's official website just one week ahead of the band's three stage performances over the course of the event.
A subsequent UK tour with Crobot throughout July garnered praise from Kerrang! Magazine, who stated that WOLF JAW housed "riffs dirtier than a bucket of double-fried chicken". .
Commenting on the inspirations poured into their forthcoming studio album, WOLF JAW 's frontman and guitarist, Tom Leighton, comments:
"I've always been inspired by the likes of Black Sabbath, Led Zeppelin and so on, but recently I've been loving bands like All Them Witches, Red Fang, Kadavar and QOTSA, then more modern blues rock players like Tyler Bryant and the Shakedown and Jared James Nichols. It's all been thrown into a melting pot for 'The Heart Won't Listen', and the result is perhaps some of our best work yet. We can't wait for the world to hear it!"
WATCH 'HEAR ME' ON YOUTUBE HERE
Keen to entice interest in their forthcoming album, WOLF JAW have divulged further details on just three of the album's stand-out tracks :
« 'Beast' – By far the heaviest song we've ever written, influenced by our Black Country routes musically. Lyrically its brooding and wanting to be someone different. Wanting to break free from the day to day. "
« Piece Of Me – The softest track on this record, we wrote it in about 20 minutes in our studio. Its about always being wanted and pulled from pillar to post by people with differing views. a lot of heart went into this track from us all performing to the lyrics, we all got this one."
« Ticking Time Bomb – The first track written for 'The Heart won't listen' and its stomping right from the off, big chorus and full of riffs we wanted to go a little heavier at first and this was the perfect song to start us off. "
WOLF JAW 'The Heart won't Listen' is scheduled for release on October 25, 2019 on LISTENABLE records.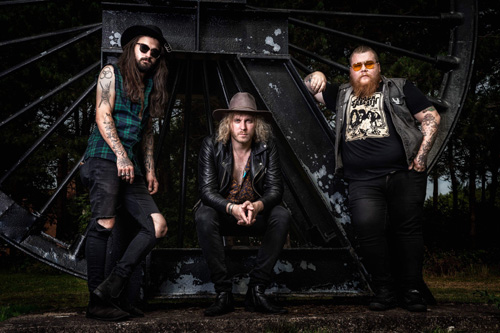 Album  tracklisting is as below  :
Hear me
Ain't ready
Ticking Time Bomb
The Fighter
Piece of me
Open your eyes
Choke
I lose my mind
Shoulda, Woulda, Coulda
Beast
Living the dream (Exclusive CD Bonus track)
Band line up:
Tom Leighton – Guitar/Vocals
Dale Tonks – Bass/Vocals
Karl Selickis – Drums
Band links:

FACEBOOK
Twitter – @ThisIsWolfJaw
Instagram – @thisiswolfjaw