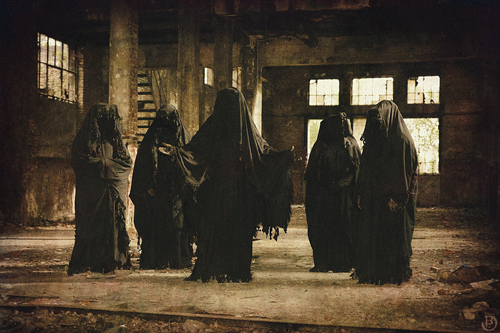 UNDEAD PROPHECIES  New Track "Suffocated Vanity" Streaming At Ghost Cult mag
DEATH METAL FROM THE COFFIN !
Old school Death Metal aficionados have reminded us how relevant the genre still means today in opposition with insanely sophisticated over technical death metal that has kindly poured in the past years. Enthusiastic followers for genuine original death metal have grown in numbers again looking for a bit of fresh air from the coffin.
Hear the track courtesy of GHOST CULT MAG HERE
Get"Sempiternal void"  HERE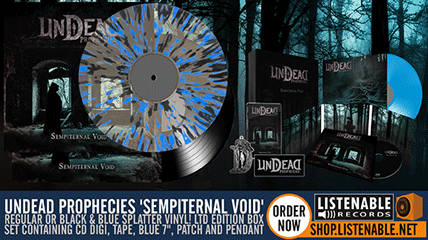 UNDEAD PROPHECIES : 'sempiternal void'
1    I Summon Demons    04:10
2    Suffocated / Vanity    04:31
3    Insidious Manipulations    04:55
4    The Souls I Haunt    04:06
5    Unholy Entity    03:13
6    Devoured    03:53
7    Circle Of Conspiracy    03:50
8    Above The Claws Of Doom    04:27
9    Throne Of Void    05:15
10    Warhead    04:56
LINE UP
King Oscuro : Vocals
Necros : Guitars
Zörk :  Guitars
Batscum : Bass
Drauhr : Drums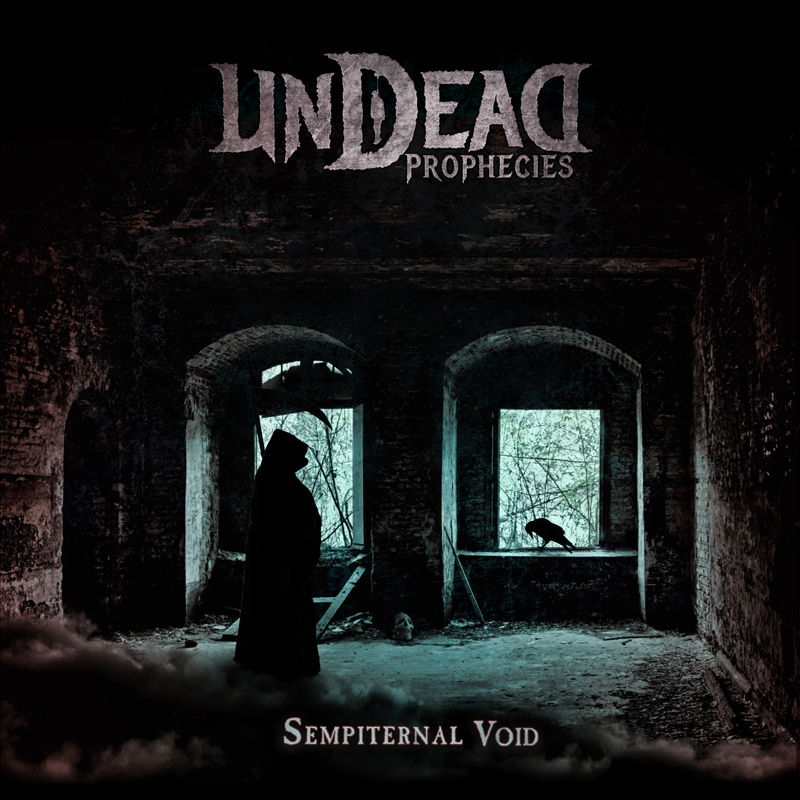 BAND LINKS