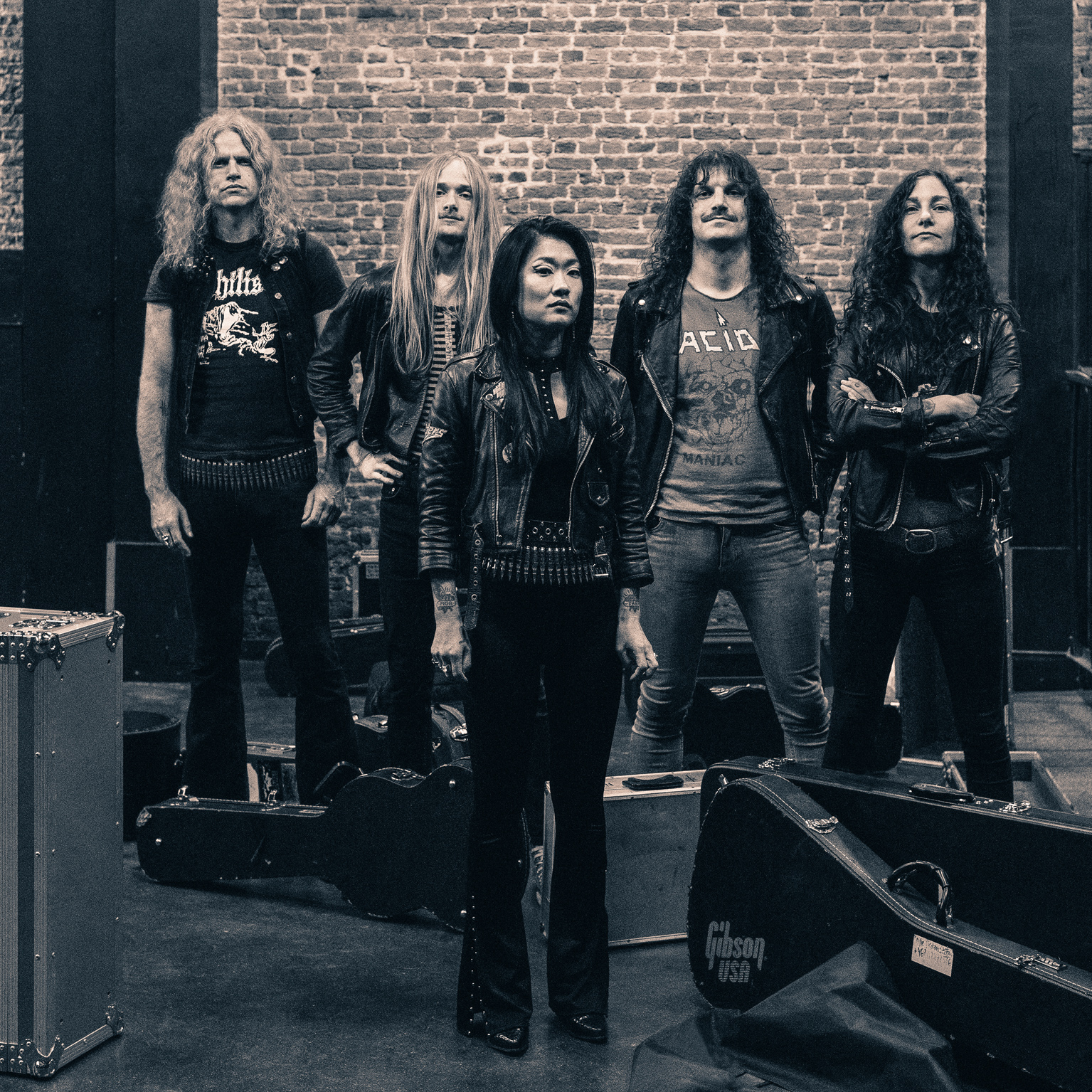 Night Viper, the relentless commando from Gothenburg just presented their new video for the song "Never Win", which is available HERE
The video has been directed, shot and edited by Jim Nedergard and produced by the band, that easily embraced the idea making fun of what super stardom is about.They states, "Feeling a little flat? Daily life gettin' you down? There's only one cure prescribed by rock doctors around the world: a big steaming cup of hot rockin', of course! Fun and excitement guaranteed! »The video comes out at the same time that the band is about to embark on a new run of dates, in which they will be sharing stages with bands like Napalm Death, Spiders or Travelin Jack,to continue their live presentation of their applauded new album, 'Exterminator' (Listenable, 2017), that already had an intense run of European dates in the fall.
15.03.18 Hamburg, Hafenklang
16.03.18 Hannover, Stumpf17.03.18 Eindhoven, Faster & Louder Festival
30.03.18 Copenhagen, Loppen (with Napalm Death)
06.04.18 Oberursel, Taunus Metal Festival
07.04.18 Munster, Rare Guitar (with Travelin Jack)
20.04.18, Gothenburg, Pustervik (with Spiders)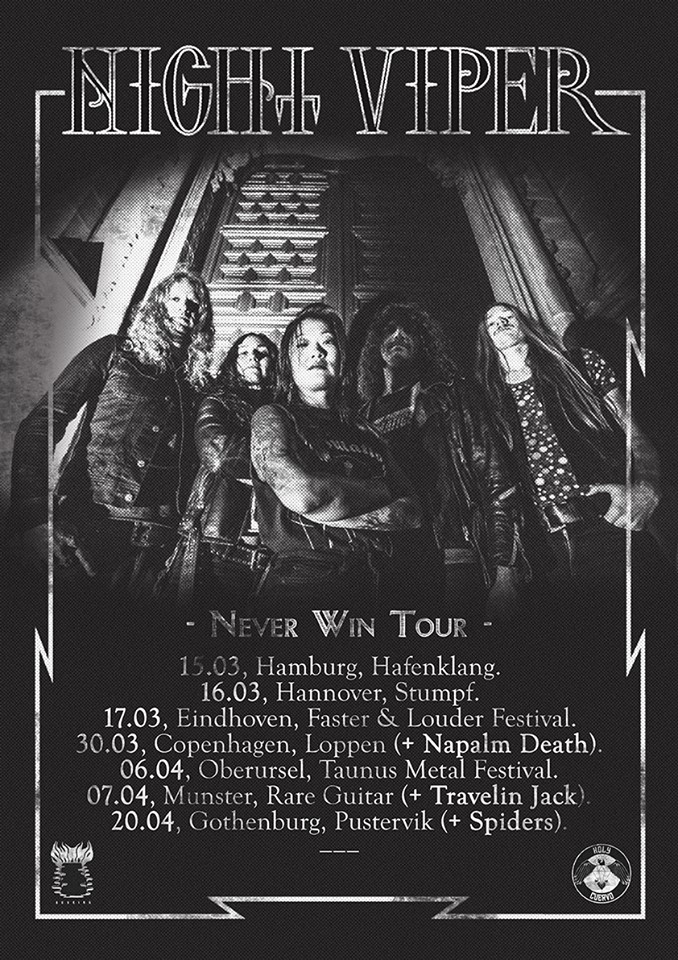 First videoclip for the song "No Escape" which is still available HERE
Album available here : HERE FACEBOOK
Since the first whispers heard in 2014, the name of Gothenburg's NIGHT VIPER has only gotten louder and louder. Thanks to a blistering debut album on Svart Records and a reputation as one of the most energetic, exciting and downright headbangable live bands around, NIGHT VIPER is now a must-see band for all metalheads. Their combination of intense early riffing, organic sound, and extremely catchy melodies has resulted in supremely memorable songs that set them far apart from your average metal band.Despite their short time together, NIGHT VIPER have already put in a lot of miles on the road. They have toured with Dead Lord, Lizzies, Demon Head or Indian Nightmare, and headlined successful tours in 2017 & 2018 and proven to be highlights at festivals such as Muskelrock, Roadburn, and Hell Over Hamburg. The release of the new single 'Summon The Dead', in March 2017 signified for them a new level of intensity, that landed them a deal with Listenable Records with whom they put out their second and most celebrated work to date, 'Exterminator' (October 2017), which was recorded by Ola Ersfjord with an excellent result; the album captures the grit and excitement of seeing the band live, and will turn the Vipers from being not only a must-see, but also a must-hear, over and over again. Prepare yourselves!