LISTENABLE RECORDS WELCOME IMPERIAL JADE !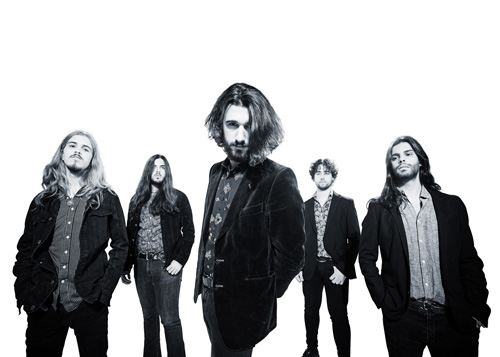 Band photo credit : Ricard Estol
Listenable has signed a multi album deal with Spain's precious Classic Rock gem : IMPERIAL JADE and will be re-releasing their latest album 'On the Rise' with exclusive bonus tracks in October 2019.
IMPERIAL JADE is a bluesy hard rock band born in Maresme (Barcelona) in 2012 . The band was founded by five friends loving thundering classic rock tinged with crafty organic 70s psychedelia : Francesc López (Drums), Alex Pañero (guitar), Arnau Ventura (vocals), Hugo Nubiola (guitar/keyboard), and Ricard Turró (bass) .
They released their first record "Please Welcome Imperial Jade" in November 2015, a bombastic rock album that was acclaimed in all press, securing top positions on best releases of the year lists.
Throughout 2016 IMPERIAL JADE toured Spain introducing the debut album to the masses playing numerous gigs all over , Those shows lead them to open for Rival Sons and Europe among other popular artists such as Ten Years After and Michael Monroe.
IMPERIAL JADE appeared for the first time live on TV at Los conciertos de Radio 3 of TVE (Spanish TV channel), also playing on Rock fest main stage sharing stages with bands like Aerosmith, Deep Purple, Airbourne and Alice Cooper, opening new opportunities to numerous other festivals like Resurrection fest in 2018.
Their new album "On The Rise" was recorded at The Room Studio in Barcelona and was only released domestically in Spain. It shows a band honing their sound in an almost cinematic quality , adding further contrast to their compositions, churning out Led Zeppelinesque juggernaut riffing that sustain commanding melodic vocals. Admittedly a very powerful and accomplished non derivative record of a band who has successfully evolved and flourished, consolidating their influences without duplicating them.
IMPERIAL JADE has kept on touring ever since, culminating to a new appearance at Rockfest . The band 's infectious songs breathe best in the live environment and they're extremely eager to share their music to the entire world.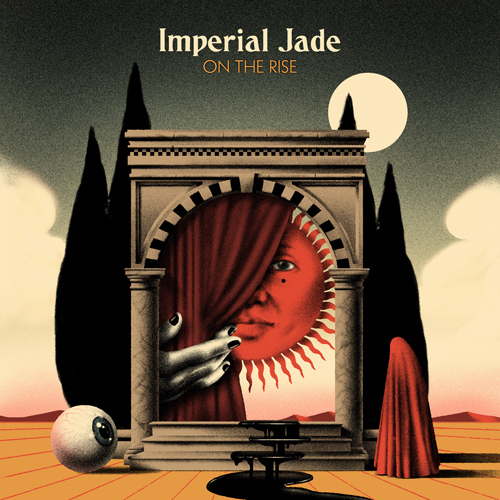 IMPERIAL JADE : 'Heatwave' video
IMPERIAL JADE : "You Ain't Seen Nothing Yet » lyric video
IMPERIAL JADE current version of 'On the Rise' on Spotify
Band line up:
Arnau Ventura (Vocals)
Alex Pañero (Guitar)
Francesc López Lorente (Drums)
Hugo Nubiola (Guitar)
Ricard Turró (Bass)
Band links: