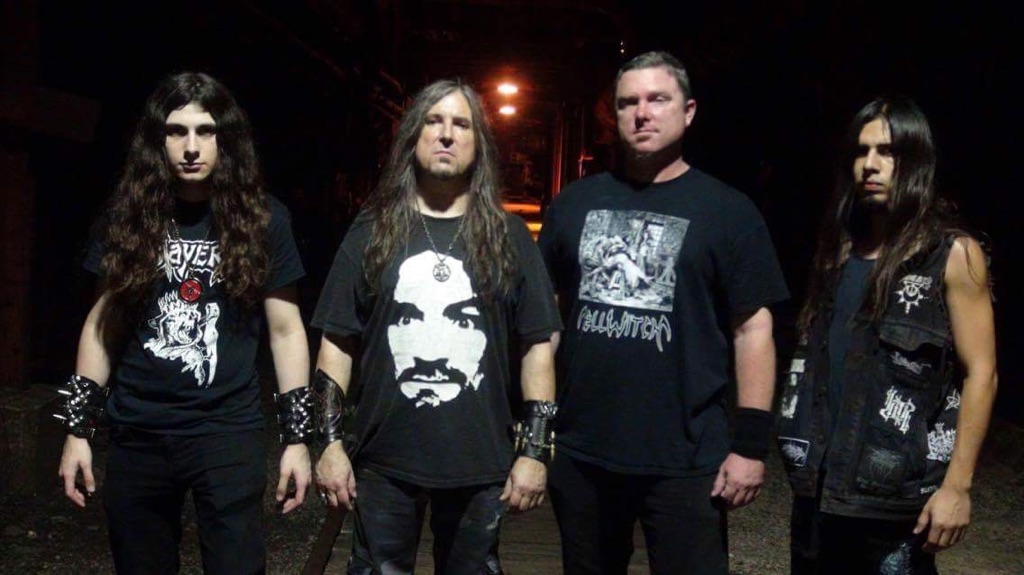 After all those years, saying we're super proud to be able to work with such an incredible band as Florida's HELLWITCH would be an understatement, this band has been churning out the most vicious and imparable face melting thrashing death metal riffs since the mid eighties with exuberant conviction, musicianship and uniqueness .
HELLWITCH are currently finishing the songwriting of their brand new album be recorded this Spring for a late 2019 release date on Listenable.
HELLWITCH main songwriter and band founder Patrick Ranieri comments on the new album as no other could do :
"After a decade of strategic planning and musical manipulation… the new HELLWITCH album will bombastically obliterate all those who have survived our previous releases! The album will contain a maelstrom of barbarity spanning from 1985 to present! Crowning tracks such as 'Anthropophagi', 'Delegated Disruption', 'Solipsistic Immortality' and the song 'HELLWITCH', will reveal what true, pioneering Florida deathrash really is! Make no mistake, ear plugs can't save you! Satan won't save you! Even the bomb shelter beneath your city's center will provide no protection from this monarchical metal mysterium!!!

Begin the countdown to cataclysmic ignition! »
HELLWITCH sound more ferocious than ever with outstanding dexterity and singular sound that has remained inimitable to this day. The Florida death metal legends are back for good !.
BAND LINE UP :
Patrick Ranieri: Lead guitar/rhythm guitar/vocals
J.P. Brown: Rhythm guitar
Brian Wilson: Drums
Julian David Guillen: Bass (Live)
DISCOGRAPHY (selected):
Purveyor of Fear c/w Pyrophoric Seizure EP (1987)
Syzygial Miscreancy Full-length (1990)
Nosferatu EP    (1992)
Terraasymmetry    mini cd (1993)
The Epitome of Disgrace    EP    (2005)
The Twin Bestial Forces    Split    (2008)
Omnipotent Convocation Full-length (2009)
At Rest    EP    (2017)
Compilation of Death Series – First Possession: Hellwitch (box set)
BAND LINK :
LISTENABLE LINKS