AMBIANT DOOM MASTERS ZAUM ANNOUNCE NEW ALBUM 'DIVINATION'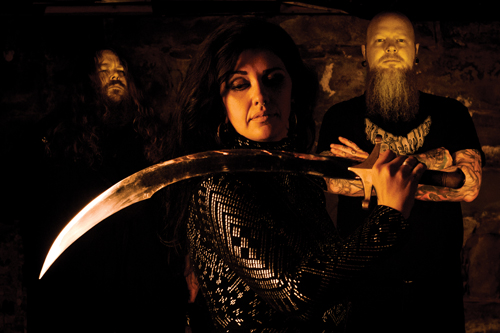 ZAUM is a passage toward the dark realizations of the old world; a monolithic, doomy mantra-based meditative experience forged by bass and drums interwoven with sitar, woodwind, string, and synth textures. Based in New Brunswick – Canada, observers experience a tranquil resonance whereby the astral and physical planes can coexist and be understood from a natural perspective.
ZAUM 's new album 'Divination' is a direct continuance of the ever evolving lore and world in which ZAUM has exposed. Conceptually, the album unpacks a transmundane darkness from ancient Burma – touching on conflict, theism, and some esoteric events which play a key role in the developing canon of ZAUM based on their previous releases to date.
Audibly, the album portrays a dense and vivid dreamstate; supplanting the listener into an overseer's perspective of these aforementioned esoteric depths, re-experienced with a celestial clarity. The soundscapes within encapsulate an unveiled mysticism harnessed to unpack the fluidity of consciousness at the crux of the human condition.While ZAUM's meditative "Mantra Doom" sound stays quite true to what people have experienced to date, their sound and presentation certainly has progressed further into new territory on DIVINATION with the inclusion of recorded instrumentation such as Jaw Harp, Digideroo, Singing Saw, Dilruba, Saz, Brass Bells, Brass Bowl, and Finger Cymbals. In addition, their live experience now features a monumental change with the recruitment of Egyptian-Canadian evil queen Nawal Doucette to ZAUM, performing her mesmerizing dark dance rituals entrancing those who observe.'Divination' album is to be released on the 26th of April win Europe and on the 10th of May in North America.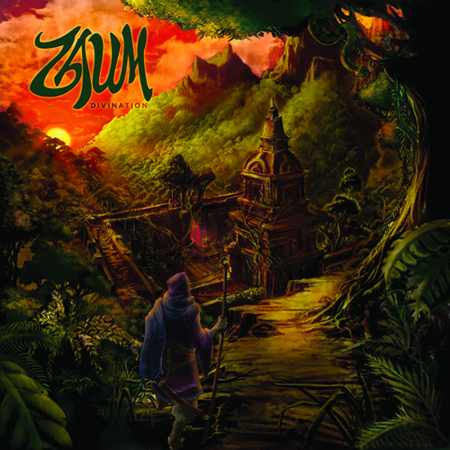 Check this mesmerizing live rendition of  'Influence of the Magi' ' track ( taken from the latest album 'Eidolon' ) :  HERE
Buy ZAUM albums for our store ! :  LISTENABLE SHOP
ZAUM ARE
Kyle Alexander McDonald – vocals, bass, textures
Christopher Lewis – drums, percussion
Nawal Doucette – visual performance art, ambiance
EUROPEAN TOUR :
09/04 – Dresden, DE @ Bärenzwinger
10/04 – Osijek, HR @ Dungeon
11/04 – Thessaloniki, GR @ Eightball Club
12/04 – Athens, GR @ Death Disco
13/04 – Kavala, GR @ T.E.I. Kavalas
14/04 – Istanbul, TR @ Mecra
15/04 – Sofia, BG @ Mixtape 5
16/04 – Timisoara, RO @ Reflektor
17/04 – Bucharest, RO @ B52
18/04 – Cluj-Napoca, RO @ Flying Circus
20/04 – Pescara, IT @ Tube Cult Fest
21/04 – Krško, SI @ Krško MC Klub
23/04 – Budapest, HU @ Dürer Kert
24/04 – Szeged, HU @ Grand Café
26/04 – Gdansk, PO @ Protokultura
27/04 – Wroclaw, PO @ Czasoprzestrzeń
28/04 – Warsaw, PO @ Mala Warszawa
BAND LINKS
LISTENABLE LINKS